Provincial Champions
---
2019 Eastern Canadian Masters Qualifier Champions: WPH 78 FC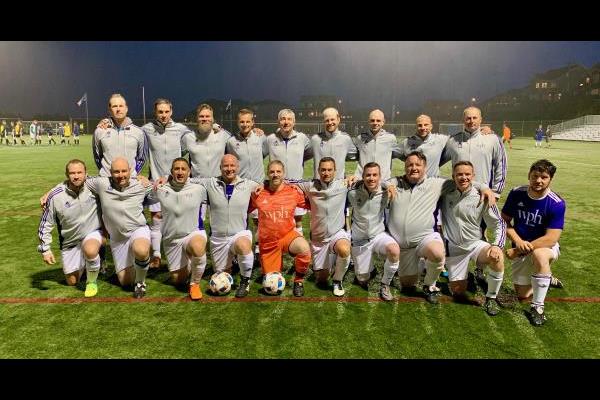 Members of the Team are:
Adam Lippa, Tom Foran, CJ Nolan, Danny Connolly, Andrew Martin, Tom Hall, Jude Hall, John Hogan, Jon Anderson, John Deveraux, Lou Turpin, Tom Anderson, Jonny Andrews, Clarence Bennett, Maurice Boudreau, Shaun Courish, Mark Dunphy, Darrell Lush, Matthew Peddle, Jason Pinela, Jeff Young, Matthew Wilkins
Johnson Insurance Challenge Trophy Champions: Holy Cross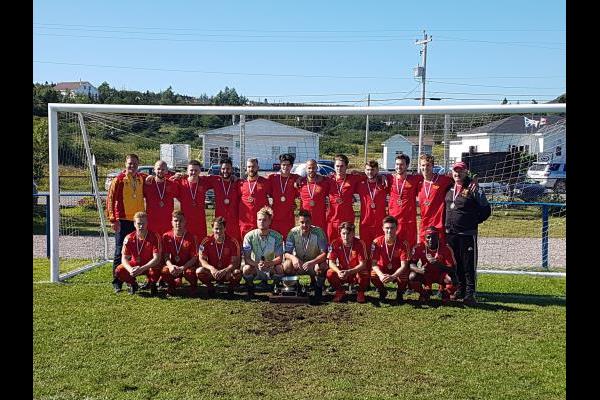 Members of the Team are:
Isaac Bonisteel, Matthew Breen, George Brokenshire, Harry Carter, Steven DeLong, Alex Dolomount, Fomba Fambulleh, Jacob Grant, Sam Hawco, Jack Haywood, Sean Henderson, Tyler Kirby, Owen McAleese, Mike O'Brien, Alex Pretty, Ethan Slaney, Jeff Slaney, Andrew Stanford, Jake Warren, Kyle Willaims, Jeremy Babstock, Jake Stanford
Breen's Jubilee Trophy Champions: Holy Cross Avalon Ford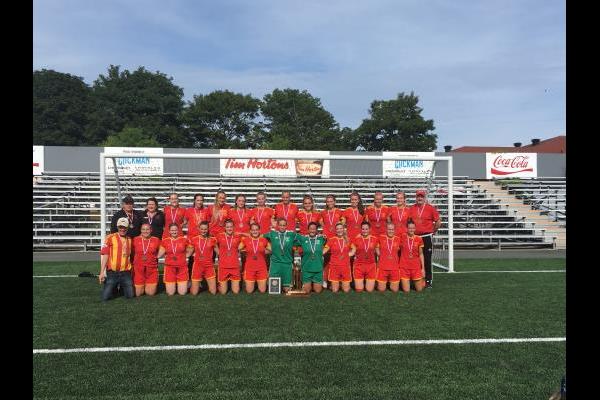 Members of the Team are:
Jane Pope, Kiesha Younge, Emily Bailey, Jessie Noseworthy, Maria Mackey, Mallory Harris, Alex Morgan, Nicole Torraville, Lauren Taylor, Holly O'Neill, Noelle Stanford, Jamie Crocker, Julie Crocker, Alyssa Armstrong, Kate Hickey, Kristyn Lee, Teri Murphy, Hannah Noseworthy, Paula Whitten, Spencer Wilkins, Paul Mullett, Jake Stanford.
Under 17 Boys Premier Youth League : St. John's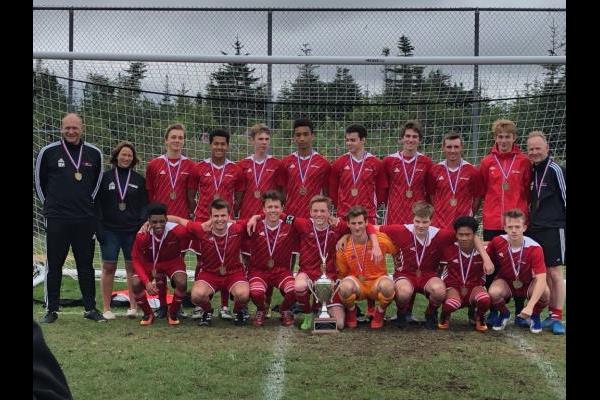 Members of the Team are:
Aaron Budgell, Adnan Mohamed, Aiden Nguyen, Andrew Gamba, Ben Chislett, Cabhan O'Keefe, Colin Connors, Dylan Hartson, Hashem Khalifa, John King, Kyle Ryan, Owen Sheppard, Riley Kelloway, Will Gamperl, Eric Ardis, William Templeton, Richard Haywood, Ed Mills and Donna Mulrooney.
Under 17 Girls Premier Youth League Champions: St. John's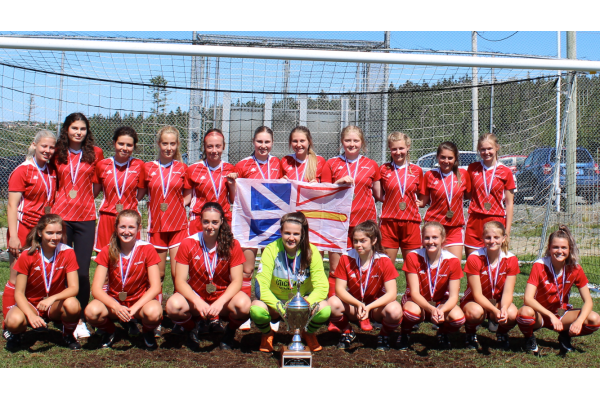 Members of the Team are:
Abbie Betts, Alexa Tobin, Abi Evans, Brianna Gilmore, Anna James, Alyssa Jenkins, Anna Jewer, Sarah Jones, Chloe McKeown, Ciara Molloy, Laura Murray, Julie Oliver, Amanda Pearcey, Hayley Peters, Lauren Slaney, Grace Walsh, Emily Wicks, Scott Betts, Sheldon Tobin, Julie Downey.
Under 15 Boys Premier Youth League Champions: Feildians AA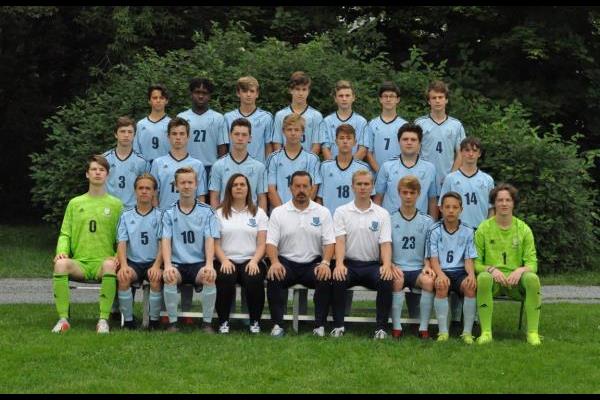 Members of the Team are: Owen Afonso, Isaac Bailey, Matthew Cornect, Logan Dobbin, Braedon Harvey, Nick Jones, Samy Kirkland, Finley Manning, Ian O'Drsicoll, Dylan Owens, Josh Peddle, Reggie Pike, Tristan Pike, Anderson Pritchard, Finlay Stephen, Ethan Strickland, Khrystan Walters, Michael Weir, Ben WEahlen, Bernie Manning, Bobby Gamba, Karen Jones
Under 15 Girls Premier Youth League Champions: CBS SA
Members of the Team Are: Keely Brown, Grace Butler, Hailey Bryant, Tyra Cable, Sara Crowley, Hannah Fudge, Katie Greenslade, Isabella Hoddinott, Mackenzie Kennedy, Maria Moores, Paige Moores, Samantha Morgan, Hannah Neville, Grace Noland, Anna Pike, Lauren Rowe, Sara Simmonds, Brooklyn Sooley, Robin Brown, Victoria Whelan, Shelley Moores.
Under 13 Boys Premier Youth League Champions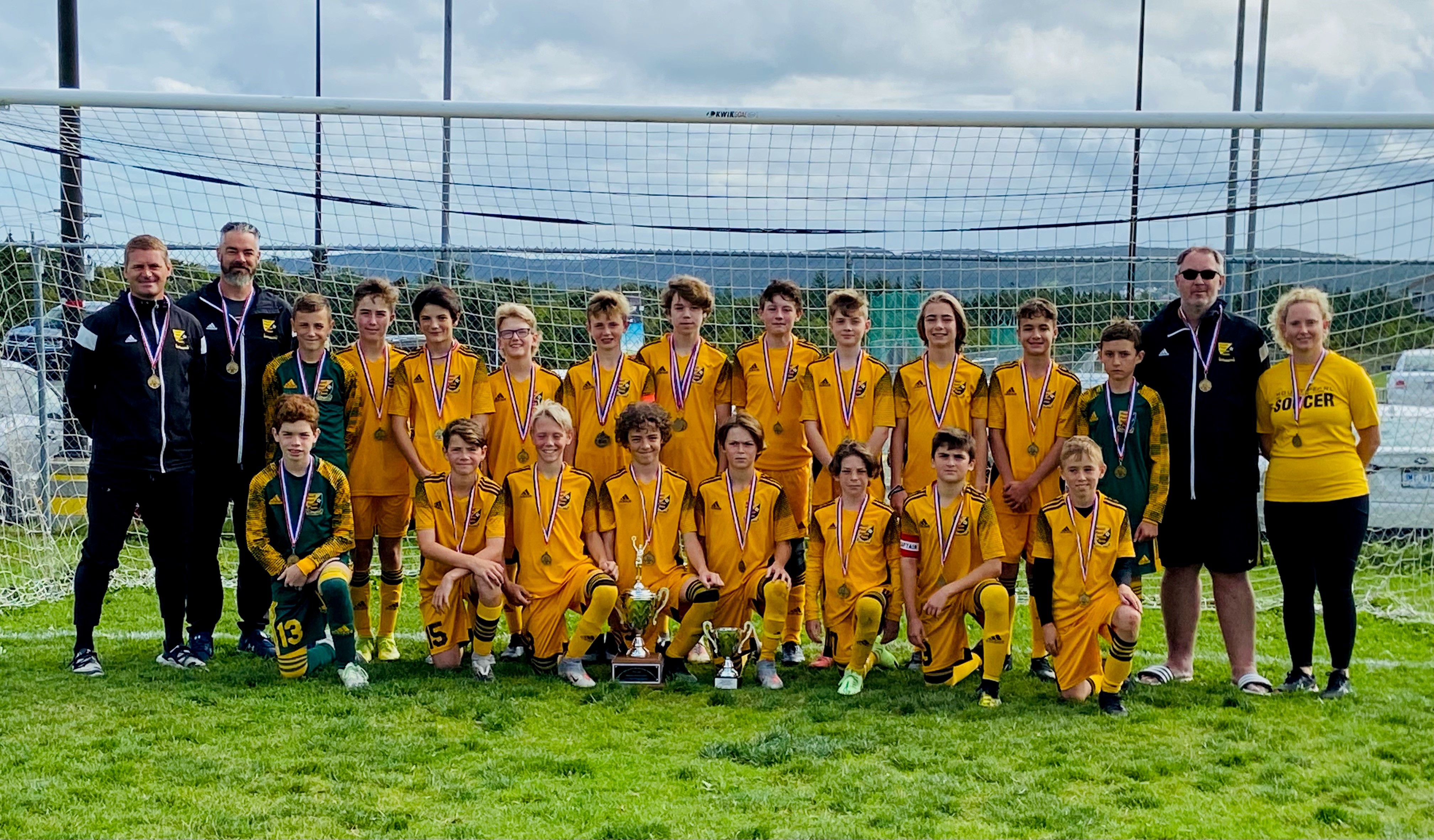 Under 13 Girls Premier Youth League Champions